Chicago Plastic Surgeon
Knowledge and experience backed by other doctors
'My mission as a cosmetic surgeon, aesthetic surgeon or plastic surgeon in Chicago is to mold your body and face as harmoniously as possible. To achieve this goal, I will give you a personalized consultation and help shape your goals to get the desired result. Many of my patients are my own colleagues (other doctors of Chicago), who in turn, have referred me to their relatives and friends in the Chicago area and suburbs. The support of my colleagues, the certification of the American Board of Plastic Surgery and satisfaction of my patients are my best guarantee of experience and professionalism.'
Medical Practice:
American University Hospital Internship – Surgery
Saint Joseph Hospital, Chicago, Illinois – General Surgery
Plastic and Reconstructive Surgery, St. Louis University, St. Louis, Missouri
Working as a private physician since 1987
Certified By:
American Board of Plastic Surgery
Additional Training:
Added qualification in Hand Surgery
Appointments:
Assistant Clinical Professor of Surgery, Division of Plastic Surgery at the University of Illinois at Chicago
License:
Physician and Surgeon in Illinois
Professional Affiliations:
American College of Surgeons
American Society of Plastic and Reconstructive Surgeons
American Society for Aesthetic Plastic Surgery
International Society of Clinical Plastic Surgeons
The Midwestern Association of Plastic Surgeons
The Illinois Society of Plastic Surgeons
Chicago Society of Plastic Surgery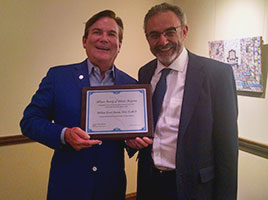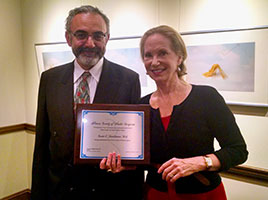 Dr. Makhlouf giving awards to other physicians while serving as the president of the ISPS.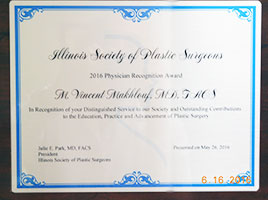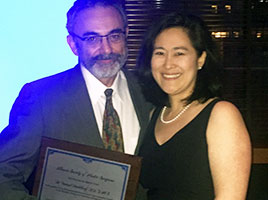 Dr. Makhlouf received the physician recognition award in 2016 by the ISPS.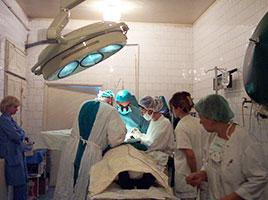 Dr. Makhlouf went on a medical mission to Roman a few years ago. 
The medical personnel travels to impoverished areas all over the world to provide free services.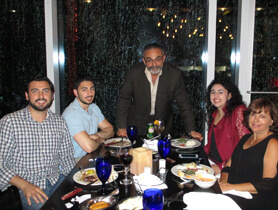 Dr. Makhlouf with his beloved family.
Related Articles:
What makes Dr. Makhlouf valuable to his patients that they may not get in another practice?